Metairie Krav Maga Classes
Learn Self Defense and Get In Amazing Shape! August Specials! Krav Maga Classes
Krav Maga, Hebrew for close combat, is considered by experts to be the most effective self protection system in the world. In Krav Maga classes at Close Combat and Fitness, you will learn to defeat attackers (even multiple attackers) armed with knives, guns, bottles, sticks, baseball bats, etc.
Additionally, you'll learn how to debilitate your opponent immediately irrespective of size, training background or experience level. When you stick with Krav Maga you will be amazed at what you will learn. After a few weeks of classes you'll know some great fundamental self defense moves, but after a few months you'll be a strong, lean, self defense expert. The longer you train, the better your results will be!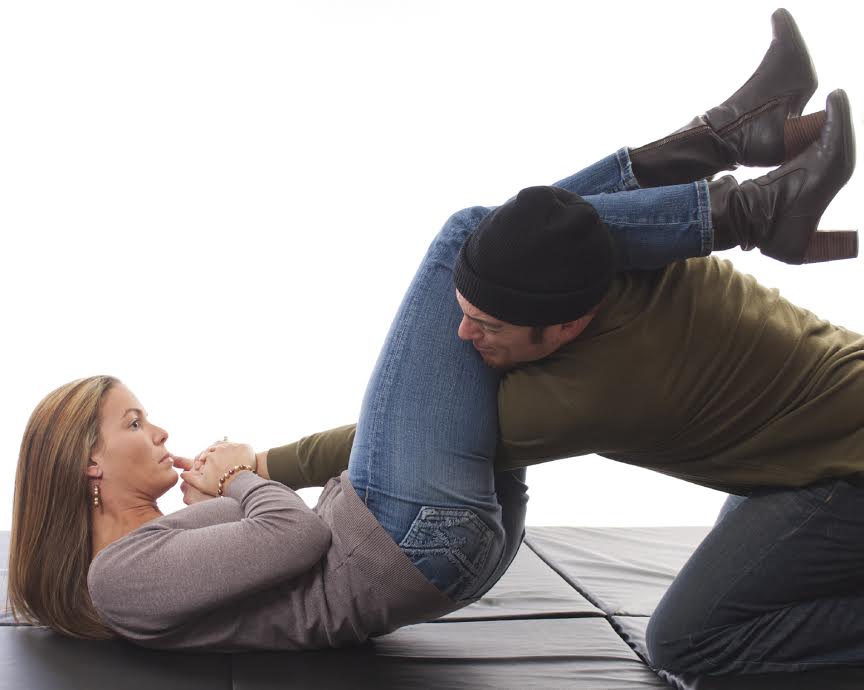 The History of Krav Maga
Krav Maga is the most effective self-defense system offered today. Krav Maga is easily learned and implemented quickly by men and women of all ages. Our program starts gradually and progresses as as quickly, or steadily, as your body is prepared for; this is what makes this martial art perfect for all ages. Our trainers pay close attention to your body and recovery times to keep you at a pace that will keep you motivated to reach the next level. This system is accessible to anyone interested in learning self-defense techniques in aim to protect themselves and their surroundings. You will gain peace of mind knowing you have the knowledge and skills to protect yourself and your family.
Krav Maga was founded and developed originally by Imi (Lichtenfeld) Sde –Or (pictured on the right, in his 70's, teaching a young student the Inside Defense). Imi created Krav maga for military purposes, meant to improve combat abilities of Israeli IDF soldiers in the early 50's. Over the years, the Krav Maga system was further developed by Imi to provide self-defense solutions for the civil sector as well.
Learn Effective Self Defense Skills in Metairie
Krav Maga techniques are simple yet highly effective! The system is based on simple and reflexive moves that will save your life! The effectiveness of the techniques has been battle tested time and time again. In our Krav Maga classes you will learn:
Practical Self-Defense
High Impact Punches
Powerhouse Kicks
Defensive moves against Common Chokes and Grabs
Despite the no nonsense reputation of Krav Maga, the system helps deal with the many challenges one can encounter in the day to day. We also use Krav Maga Combatives and Integrated Calisthenics Training to provide a effective and comprehensive strength and conditioning program. Fundamental to this idea is the awareness of one's limitations and strengths. It is the consciousness of those limitations that makes us humble as individuals, another major value inherent to the system, but it is the overcoming of those limitations that give confidence and an indomitable spirit when facing future obstacles. The constant emphasis on pushing forward no matter the odds reflects a can do attitude, and one of continuous improvement. Most importantly, you'll also be training your mind to be a winner as you will be able to confidently handle any of life's innumerable challenges.
Get Started Today!
If you are interested in Krav Maga and would like more information, simply fill out the short from on the side of this page.
Metairie's Only State of the Art Self Defense and Fitness Facility