Metairie Corporate Wellness Classes
Discover The Benefits Of Corporate Wellness In Metairie
What will make this year the most successful yet for your company?
If you think the answer has nothing to do with your employees, think again. And it's costing you revenue. Over 50% of corporate profits are now going towards healthcare costs. So how is the health of your company? No, really. Stop and think about it.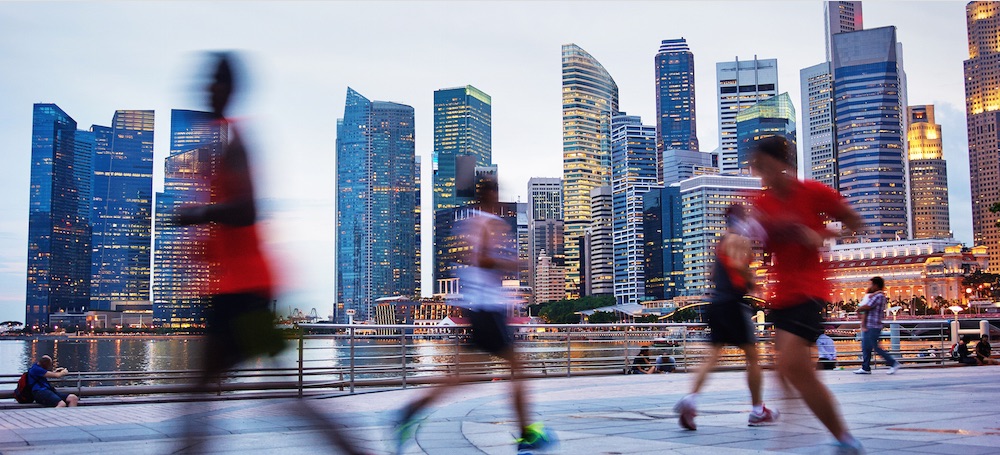 See What Corporate Wellness Can Do For Your Business In The Metairie Area
The workplace is changing and you need to ask yourself a very important set of questions: Is your company morale low, creating a negative work environment and affecting employee productivity? Do you show your employees appreciation? Are you having a hard time retaining talent? Do they know that not just their work is valued, but they as individuals are valued? Are employees constantly absent and sick? Are employees constantly showing up to work sick and spreading illness to others?
The leading causes of illness are largely preventable - Most chronic illnesses can be avoided with exercise, proper nutrition, and healthy lifestyle choices. Sedentary lifestyles are a known health risk - Approximately one third of the American workforce spends its day seated at a computer or desk.
A current poll report work as a significant source of stress - Among the 45-54 age group, 81 percent of employed men, compared with just 68 percent of employed women. There are over 600 articles that analyze the research and anecdotal evidence of the cost-effectiveness of worksite wellness programs. In a review of these articles, there has been shown to be a:
28% reduction in sick leave absenteeism
26% reduction in use of the health care benefit
30% reduced worker's comp claims and disability management
What We Have Learned from the Corporate World
We worked in the corporate arena for over 28 years combined experience and know first-hand the high price of a stressful job with little to no emphasis on employee wellness. We get it, because we have lived it. As a company competing in today's economy, it's too easy to put your customers first instead of your employees. But if your employees do not start to become a priority for you, then there will be unavoidable consequences.
Our Corporate Wellness Solution
The Close Combat and Fitness On-site Corporate Wellness Program in Metairie is tailored to each individual corporation and can consist of small group and personal fitness training, nutrition coaching, lunch-n-learn sessions, fitness challenges, and a full menu of wellness related programs to improve worker health, productivity, and morale.
Our Corporate Fitness System brings more than 30 years of experience to the forefront of corporate wellness programming, achieving the effective and lasting results that business owners demand. We have fine-tuned our system by working within our clients' current business models to transform their most important asset into healthier, and more productive people. Our mission is to help companies improve their bottom line, benefit the communities they embrace, and nurture the relationships they value.
No company has the MONEY to waste on programs that don't work.
No company has the TIME to waste on programs that don't work.
No company to waste STAFF on running programs that don't work.
About Our Program:
Our program is a preferred provider of primary and specialty physical training and health needs within the corporate world.
Our evidence-based, cost-effective care compliments the convenience, the needs, and the professionalism of the corporate office atmosphere.
We serve our clients and community by continual enhancement of the education and skills of our staff.
We will continue to develop collaborative relationships with community, professional, and healthcare organizations.
Three Step Metairie Corporate Wellness Program Implementation
If you want your employees to be the best version of themselves both at home and work, then you're in the right place, at the right time. So What Kind Of Programing Can you Expect? Close Combat Corporate Wellness "Training Camp" Program Highlights:
Step 1. Initial Management, Employee and Facility Surveys: It is crucial to determine what employees are looking for from a Wellness program. It is not enough for management to "assume" they know exactly what employees are hoping to have in place. We implement a thorough survey program to determine the following:
Facility availability
Facility Site Assessments
Management goals and limitations
Funding options
Employee interests
Potential participation levels for particular programs
Past experiences: successes, failures and expectations
Step 2. Pilot Program Implementation: Based upon the survey results, we will put specific programs in place for a specified period. These programs generally run anywhere from 4-12 weeks in length. In order to maximize employee participation, our Group Training Format is structured as follows:
Systematic workout program based on safe, results-oriented progression – this program hits every aspect of fitness and health including cardiovascular, muscular endurance & strength, flexibility, and pre-hab (prevention of injuries) .
Hierarchy system that allows each program developed to be modified based on injury or individual health needs.
Our group training options centers upon a ½ hour complete, full-body workout
Step 3. Full Program Implementation: Our program works on a 12 month, 6 month and 3 month renewable agreement. Once feedback has been integrated from the Pilot Program, the year-round Wellness Program is put in place. The Program is intentionally designed to inspire lasting behavioral change by using multiple means of delivering the wellness message. These methods include:
Weekly motivational tips delivered to employees email.
Quarterly professional Speaking Presentations of a variety of topics.
Periodic Motivational Weight Management Contests.
Complete Nutrition Program tailored to each individual's needs featuring weekly meal planning and printable grocery lists.
Options for diverse locations: We provide access to training routines and educational programs for employees who travel regularly.
Self Protection training sessions (Weekly with rotating scenario training, Monthly Situational Seminars).
For more information about our Corporate Wellness Program please fill out the short form on the side of this page.
Metairie's Only State of the Art Self Defense and Fitness Facility